CommuKNITy Yarn Purchase
I dragged my DH to
CommuKNITy
earlier in the week for some yarn shopping. I really like this new LYS. And the best part...two really great knitters that I know were working that day;
Nancy
and
Erin
were really helpful with my yarn selection/purchase. Thanks kids, it was great to see you two!
Here's what I got:
Cascade 220 & Artyarns Supermerino
The brown yarn is
Cascade 220
in color 7822. My DH picked it out for the
Fiber Trends Felt Clogs
(by Bev Galeskas) I'm going to knit for him. The pattern calls for a double strand of heavy worsted wool, but we've been looking for months and he (meaning me) hasn't found any heavy worsted yarn in a color he really likes.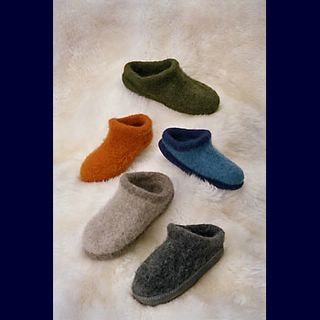 Fiber Trends Clogs (by Bev Galeskas)
The multi-color pink/green yarn is
Artyarns Supermerino
in color 105 for a
Clapotis
pattern (by Kate Gilbert) found on
Knitty
I'm going to knit for myself. (Yes I'm jumping on the Clapotis bandwagon). It's so soft and the colors make me happy.
Knitty Clapotis (by Kate Gilbert)
I love yarn. :)
~ Christina